Sarah Hope Marshall
KEYNOTE SPEAKER Available for virtual and in-person events
Sarah inspires others to find their authentic selves, achieving new heights and gaining the confidence to improve their personal and professional lives. Empower your team with programs to enhance leadership, self advocacy, diversity and inclusion, and more.
My Story is unconventional
I was born with a rare disease called Phenylketonuria, or PKU, for short. The condition presented unique challenges to my life, because it required an intensely strict and lifelong medical diet. Despite this, I am also fortunate to have had plenty of personal and professional success, most notably as a motivational keynote speaker, helping others discover their authentic self through my developmental leadership and diversity programs. I have worked in high level executive roles, served on government advisory committees and non-profit boards, earned an MBA, spoken professionally around the country, written for industry publications, and am about to complete a second master's degree at the University of Chicago. I also own a social impact management consulting firm. The challenges of dealing with PKU contributed to my discipline and gave me a rare perspective on diversity, equity, and inclusion as a leader.
Inspiring others begins with self advocacy
In 2015, I was successful in my career, but I knew I could improve my circumstances even more if I was just a little more careful with the management of my PKU diet. One day I started posting about my disorder on Instagram in order to keep myself accountable. A simple social media account led to opportunities I would not have imagined – from connecting with people from all over the world, doing a promotional video for pharmaceutical companies, giving a TEDx Talk, and getting to travel across the country to share my story at patient events.
Prosperous PKU came to life out of that journey, because I realized the lessons I learned from life with PKU were applicable far beyond the rare disease community. We all have powerful stories to tell, stories about diversity and difference, self-advocacy, success and struggle – stories that need to be heard. Sometimes we just need help learning to advocate for ourselves, finding the value in our own story, and then using that story to connect with purpose. Prosperous PKU exists to help you learn to do that.
 You might have landed on this site because you were looking for resources on PKU. But if not, here's a brief description:
PKU is a rare, inherited metabolic disorder. A diagnosis means a person with this condition cannot process phenylalanine, an amino acid in protein properly.  If it is not treated, PKU can cause devastating neurocognitive and psychiatric problems, including severe intellectual disability. Treatment should be started within the first few weeks of life. Newborn screening for PKU began in 1963, and became a mandatory national public health program in 2007. Many teenagers and adults struggle to maintain medical treatment due to the complexity and expense of maintaining a strict medical food diet. To prevent disability, the treatment must be continued for life. In 2018, the FDA approved the first ever enzyme therapy for PKU. The new treatment is currently available to adults in the United States, and allows many people with this condition to eat an unrestricted diet. Nothing on this site is intended as medical or legal advice. Any information about PKU on this website is based on Sarah Marshall's personal experiences with the disease and may not be appropriate for others with this condition. Medical protocol varies based on diagnosis, and all questions about PKU and the management thereof should be directed to an appropriate medical professional. 
For Additional PKU Resources, visit these sites:  
Book Sarah as a keynote speaker for your in-person or virtual events, workshops, and training seminars
Sarah Marshall has helped coach organizations and their leaders to unlock their true potential, driving actionable change to achieve a greater impact. 
Keynote topics include:
Diversity and inclusion

Authentic Leadership

Self Advocacy

Customized keynotes, training, and more
Speaking Services
WOULD YOU LIKE TO SEND US A MESSAGE?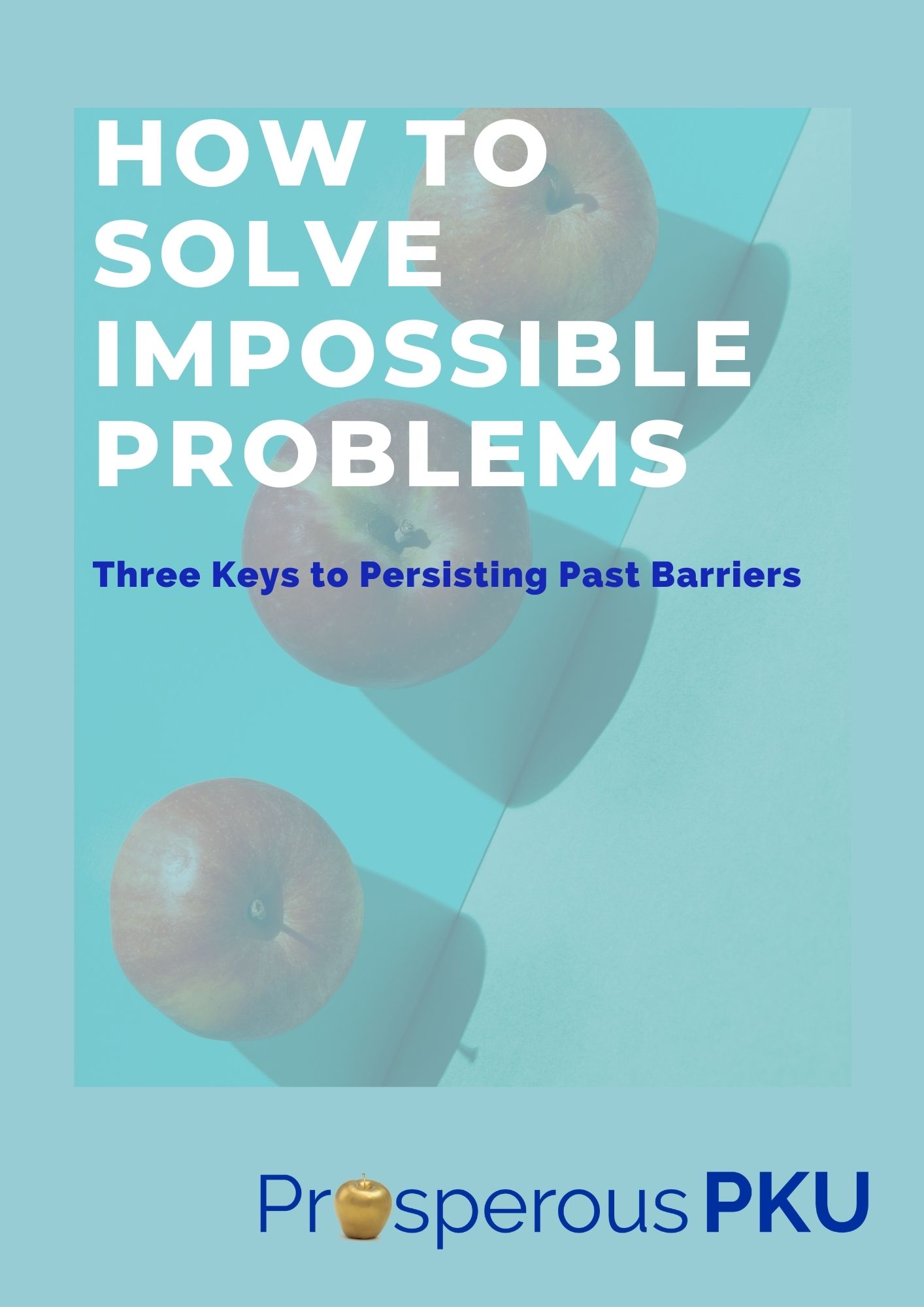 Rare disease was a barrier for me. But through a lifetime of experience, I learned my medical condition actually held powerful lessons. Here, I pass these lessons along.
With this ebook, you will: 
Understand three key mindsets for overcoming challenges
Get practical insight into how to move forward when you are stuck.
Learn the difference between surface level barriers and unexamined barriers.
Have space to journal your own insights to create change.
Because wellness is a discipline, not a deadline