Take your leadership to new heights
Motivational speaker and business coach, Sarah Marshall, continues to inspire organizations and individuals to go beyond their potential, reshaping their challenges as successes, and exceeding goals across a multitude of industries.  Each highly engaging keynote Sarah delivers is fully customized and creates a long lasting impact with her audience, driving actionable results, helping to unlock true potential.
Invite Sarah to speak at your next virtual or in-person event
Do you need an engaging guest speaker for an upcoming event? Sarah is a gifted communicator, and is able to hold an audience's attention in both virtual and in-person settings. She connects with her audience through story-telling, and inspires listeners to see the world through a bigger lens. Her perspective as a person living with rare disease informs her message, and encourages people to turn their own challenges into something bolder. Sarah weaves a social impact lens into trainings and presentations, and leaves the audience encouraged to tackle big challenges.
Custom trainings and presentations may be available upon request.
Customized keynotes, workshops, and training programs may include:
Authentic Leadership: What it Looks Like and Why it Matters
Authenticity is integral to leadership because trust is the factor that creates people willing to follow. However, authenticity can feel hard to define. It doesn't have to be.

Sarah provides three keys to understanding authenticity. Listeners will walk away confidently understanding the core of authenticity, how to it integrate into personal and professional decision making, and what benefits it will bring.
Your Hero's Journey: Discovering Your Story's Purpose
Being the hero of your own story can feel hard. Just like the hero's journey of Hollywood, your story has pivotal moments that are crossroads to purpose. Sarah uses her own story to help the audience grasp how purpose can be found in the middle of challenges. Listeners will learn why their story matters, and how to identify the message in their journey.  
How to Solve Impossible Problems: Three Keys to Persisting Past Barriers
Use challenges as a lever for greater success! This presentation focuses on hope, discipline, and vision; the key ingredients for problem-solving. The audience will walk away understanding the relationship between these factors, the difference between surface and core barriers, and how to get unstuck. 
(For the PKU Community) Life Lessons from Living with PKU
Life with PKU has its challenges. But although PKU is a challenge, it is not a limitation. Learn how PKU is a catalyst for the disciplines that lead to success, and how to use the skills that PKU provides to accomplish other goals.
Customize your keynote and employee engagement programs
Sarah Hope Marshall works with companies across the globe to help increase employee engagement and retention through thought-provoking, inspirational virtual and in-person keynotes designed to help professionals discover their true, authentic self, taking their leadership and opportunities to new heights. 
View my TEDx TALK
When we only see other people through a stereotype, we miss their stories as well as the ability to see the world more richly, holistically, and through a lens that provides us opportunity. Sarah Hope Marshall shares three ways to get past our first impressions.
LEARN MORE & INVITE ME TO SPEAK: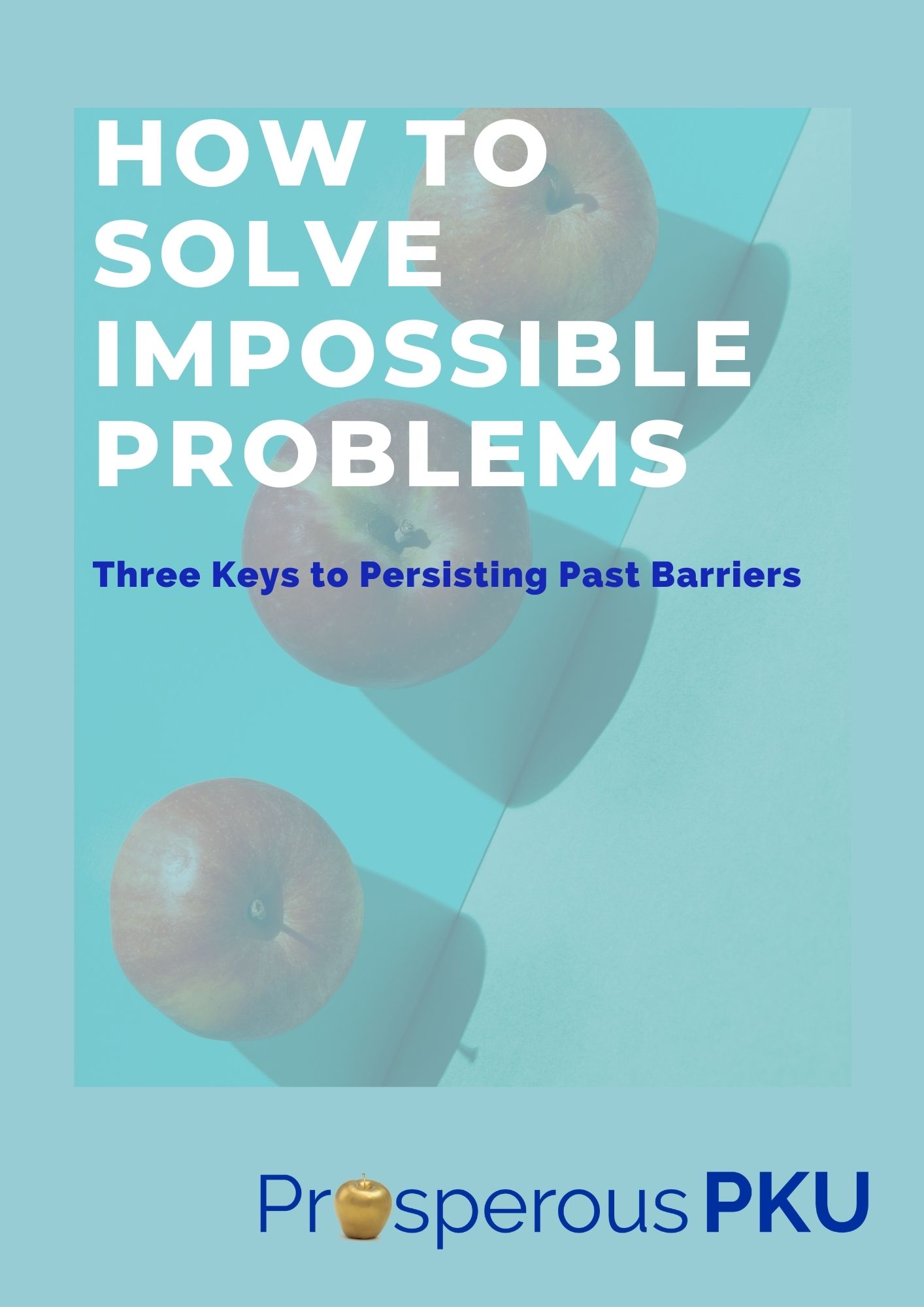 Rare disease was a barrier for me. But through a lifetime of experience, I learned my medical condition actually held powerful lessons. Here, I pass these lessons along.
With this ebook, you will: 
Understand three key mindsets for overcoming challenges
Get practical insight into how to move forward when you are stuck.
Learn the difference between surface level barriers and unexamined barriers.
Have space to journal your own insights to create change.